The IQHA Annual Trail Ride
We will be returning to Deam Lake SRA the weekend of October 5- October 7 for a beautiful ride, catch up with old friends and make new ones.
Just as last year, all ride registrations and camping registrations will be directly through me. I have attached a registration form and also a map of the camp sites at Deam Lake. On the registration form please list your top three choices for a camp site in section C (highlighted on the map) and I will do my best to get you in one of those sites. As always this is a first come first serve so if there is a spot you want, get your registration in early! I also have two cabins available for rent at a rate of $54.00 per night.
As always included in your reservation is the ride t-shirt, meals Friday night through Sunday breakfast, silent and live auction, and entertainment Saturday night. We also have long sleeve t-shirts and sweatshirts (crew neck, hooded, and zip up) available for purchase. You can preorder these on the registration form. Please remember to include your size.
Over the last 20 years together we have raised over $190,000 for equine assisted therapy centers in Indiana. Our goal this year is to raise $10,000 to donate to centers in Indiana. If you have an interest in being a sponsor or know someone who might have an interest, please contact me.
We hope to see you in October and please do not hesitate to contact me if you have any questions or if I can help in any way!
See you on the trail -
Rachel David
IQHA Charity Trail Ride Coordinator
812-350-0198
RachelFlohrDavid@gmail.com
Click here to read more about the Trail Ride.
*Riders of all disciplines and horses of all breeds are welcome to participate at the IQHA Charity Trail Ride.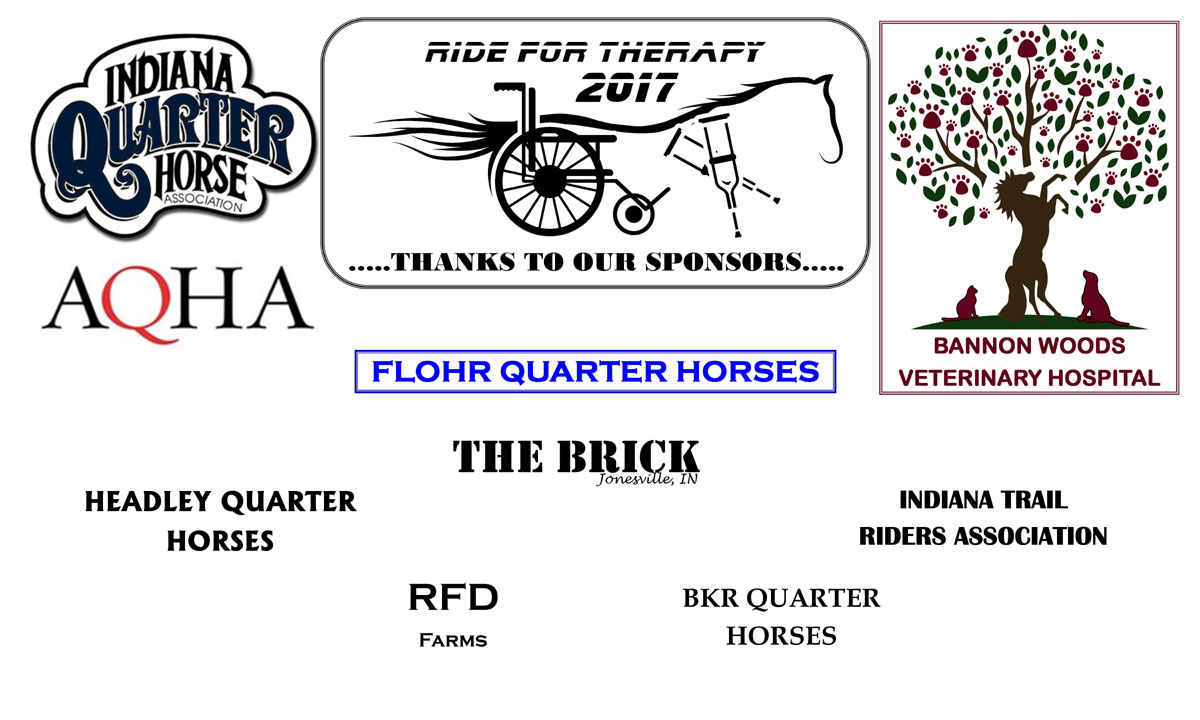 IQHA. All rights reserved. Site proudly designed and hosted by