The IQHA Annual Trail Ride
Throughout the world, hundreds of thousands of individuals with and without special needs experience the rewarding benefits of equine-assisted activities and therapies. A physical, cognitive or emotional special need does not limit a person from interacting with horses. Whether it's a five-year-old with Down syndrome, a 45-year-old recovering from a spinal cord injury, a senior citizen recovering from a stroke or a teenager struggling with depression, research shows that individuals of all ages who participate in equine assisted activities and therapies can experience physical and emotional rewards. There are so many stories that inspire the heart to give and motivate us to support equine assisted therapy programs in Indiana.
The Indiana Quarter Horse Association will once again host the IQHA Charity Trail Ride in support of therapeutic riding centers in Indiana. The Indiana Quarter Horse Association, through the annual trail ride, has raised over $200,000 for these not for profit centers.
This year's IQHA Charity Trail Ride will be held in October at Deam Lake State Recreational Area in Borden, IN. Your registration for this fun, relaxing weekend includes meals Friday night through Sunday breakfast, short sleeve t-shirt, Saturday evening entertainment and auctions.
For more information about how you can contribute to this great cause visit IQHA.com or contact Rachel Flohr David at RachelFlohrDavid@gmail.com or at 812-350-0198.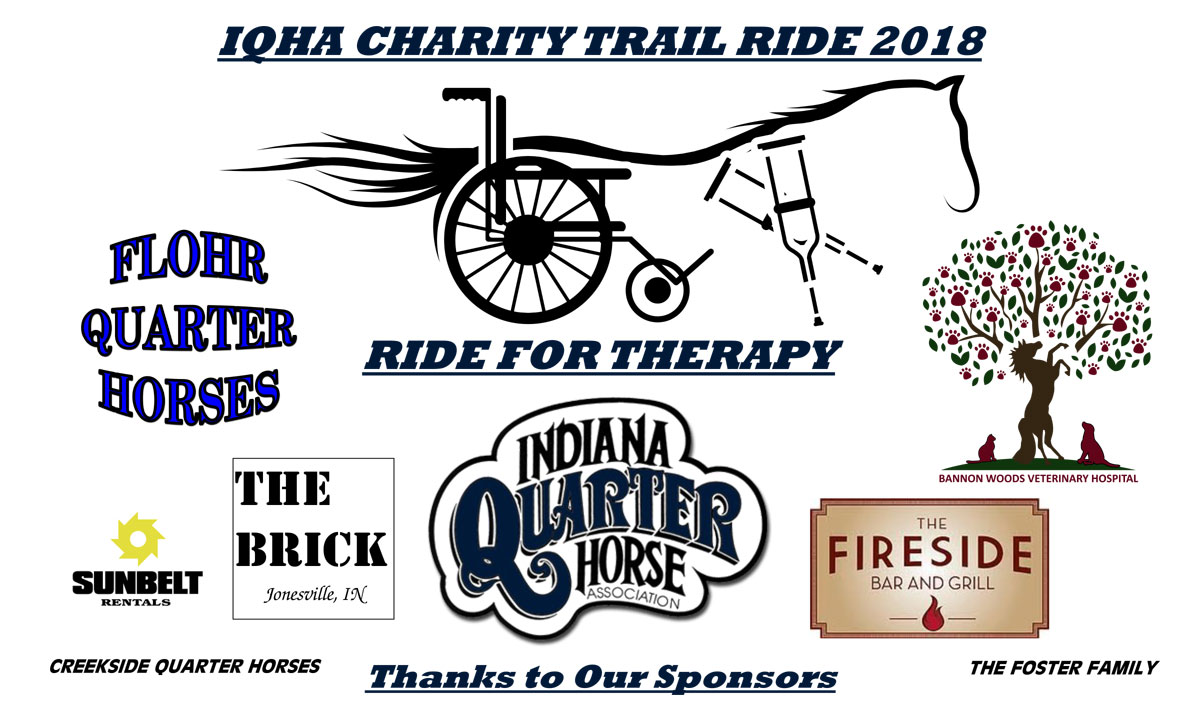 IQHA. All rights reserved. Site proudly designed and hosted by