---
UPCOMING EVENT INFORMATION:
Due to the current COVID-19 situation, IQHA is making proactive changes to our show schedule to protect our members and exhibitors.
We are excited to see you all in June!!!
June 10-19
Indiana celebration
Cloverdale, IN
Click here for information
Click here to view our complete schedule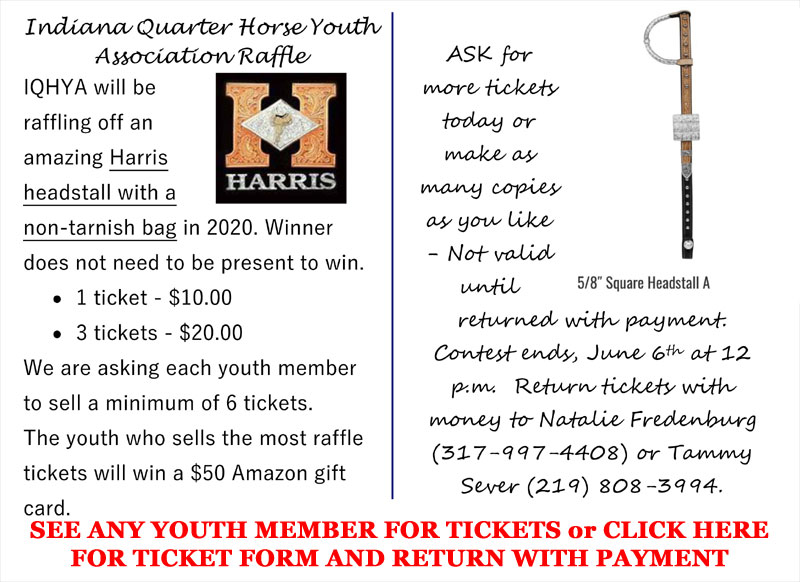 ---

---
Mission Statement: To promote interest in the American Quarter Horse and to represent membership. To achieve the mission, the association seeks to:
Educate
Encourage humane care
Promote the breed
Adhere to the rules of AQHA
Promote youth and adult activities and events.
Just what is an American Quarter Horse? If you have ever seen a horse in one of rodeo's timed events, been along for work on a ranch or watched a Western on the big or small screen, 9 times out of 10 you have seen an American Quarter Horse.
These heavily muscled, compact horses could run a short distance over a straightaway faster than any other horse, and the fastest were called Celebrated American Quarter Running Horses by English colonists in the 1600s. In 1940 a registry was formed to preserve the breed which officially became the American Quarter Horse.
Board Meeting DATEs
All meetings start at 7:00pm
March 17
April 21
May 19
July 21
August 18
September 22
December 22
IQHA. All rights reserved. Site proudly designed and hosted by